The World Loves Melbourne Blog
Celebrating Melbourne one of the greatest food, fashion and cultural cities in the world.
Melbourne Spring Fashion Week - Wittner Parade Fun
Melbourne Spring Fashion Week is about serious fashion but also fun as the Wittner 100th Anniversary Parade in City Square exuded.
Models paraded in stylish shoes by Wittner but added fun elements in their poses and the use of accesories like umbrellas.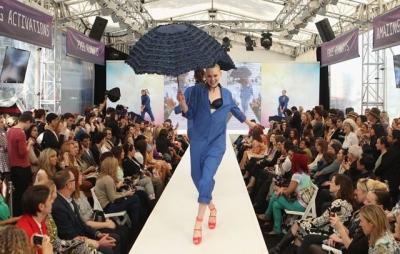 Again pastels were a highlight along with more grungy styles.
Styles ranged from heels to boots. It was something of a first to see a predominantly shoe parade.
Photos courtesy of Lucas Dawson.
Trackback URL for this blog entry.