Raramen is a recommended destination for families wanting to dine out on a budget. Even when it comes to value dining you still need the food to be above par. Raramen delivers in my opinion. We had a great family night at Raramen with both adults and kids satisfied.
Raramen has two restaurants - Glen Waverley and Box Hill. The fit out is modern with upmarket tall chairs and chunky tables. The longer tables are perfect for groups. The walls are plain without artwork - unlike other Asian restaurants. Staff greet you and hand out menus. They are trained to be attentive and will wait just back from your table during the dining experience.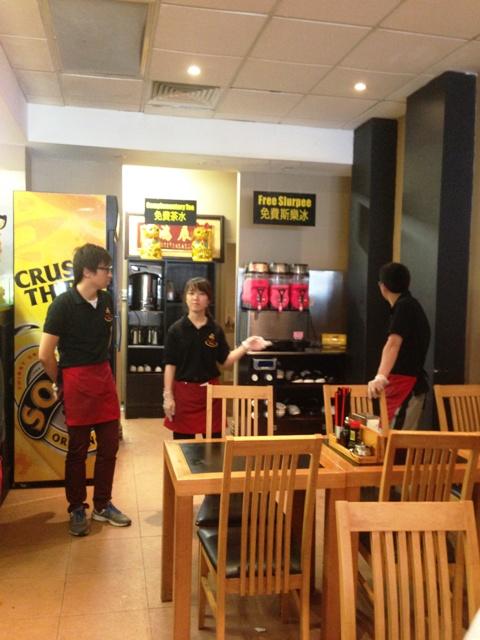 It didn't worry me that I had to go and get my bowls and cutlery from a table at the back of the restaurant. I was pleasantly surprised that the kids (and adults if you want) get free slurpies, and there is also free Chinese tea - again just help yourself. My kids love the Chinese tea as well as the slurpies.
...