Davis Yu is taking Melbourne by storm when it comes to imaginative dining and a sense of fun. You don't get same old, same old. You get reinvention and a modern twist.
Claremont Tonic in South Yarra is launching a new Yum Cha menu to be featured every weekend on Saturdays and Sundays from 11 am to 3pm. This is Yum Cha new style. You won't get stern looking waiters peddling trolleys with traditional offerings of pork dumplings and chicken's feet. No. Chef Dylan Roberts and the Claremont Tonic team turns Yum Cha on its head.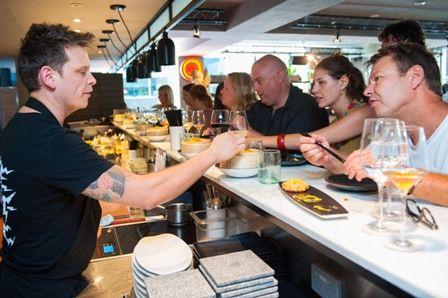 We were privileged to be at a media lunch to preview the new style Yum Cha (note the disclosure). No hype, it was simply brilliant. While some Yum Cha is eaten in a bite or two, these offerings are more substantive than most Yum Cha I know.
...