Bing Boy Launches New Health Conscious Menu
Urban Asian sensation, Bing Boy, is expanding their already nutritious menu to cater for the health conscious, with new offerings rolling out across Victorian stores from June 2016. The World Loves Melbourne was invited along to an enjoyable menu sampling event in Melbourne Central. Bing Boy is very much on trend; with consumers moving more amd more towards tasty healthier eating options. Bing Boy is an eatery we often frequent ourselves; a family favourite. What is remarkable is that the brand that started out in Adelaide now has more stores in Melbourne than its state of origin.
The new range of menu options are filled with wholesome ingredients to accommodate for the increasing amount of people opting for healthier options due to dietary requirements, from either intolerances or lifestyle choices.
Founder and Managing Director of bing boy, Ming Liang Ma, says, "I'm particularly excited about our Bing in a Bowl range because not only are they tasty, they're also extremely nutritious. Envision a bowl with a generous serving of brown rice, topped with your favourite Bing flavour, salad, pickled carrot, crispy wontons, cucumber, nori, beansprouts, basil and lime.
"We are the only eatery to use brown rice in our bowls, which aligns with our new health conscious menu. The peking duck with hoisin sauce and satay chicken flavours are expected to be a massive hit amongst consumers…
"We understand people are time poor and have limited budgets for lunch but still want to enjoy something tasty and nutritious - and this is exactly what bing boy offers," says Ming Liang Ma.
Ming Liang Ma has worked closely with experienced Menu Consultant, Bill Petropoulos, to ensure the new options are healthy and come of high quality.
Nutritionist, Sandy Cummings, says, "All of the Bings are lower in calories than other takeaway options with a regular Bing containing as low as 500 calories. The majority of the new menu items are low in saturated fat and contain a high source of protein (10-20%) to help keep you satisfied throughout the day.
"The amazing thing about this menu is that it's made from real foods and includes very few processed ingredients with added preservatives or any nasties… Even those with various dietary intolerances would be able to choose something tasty from this menu to suit them," says Sandy Cummings.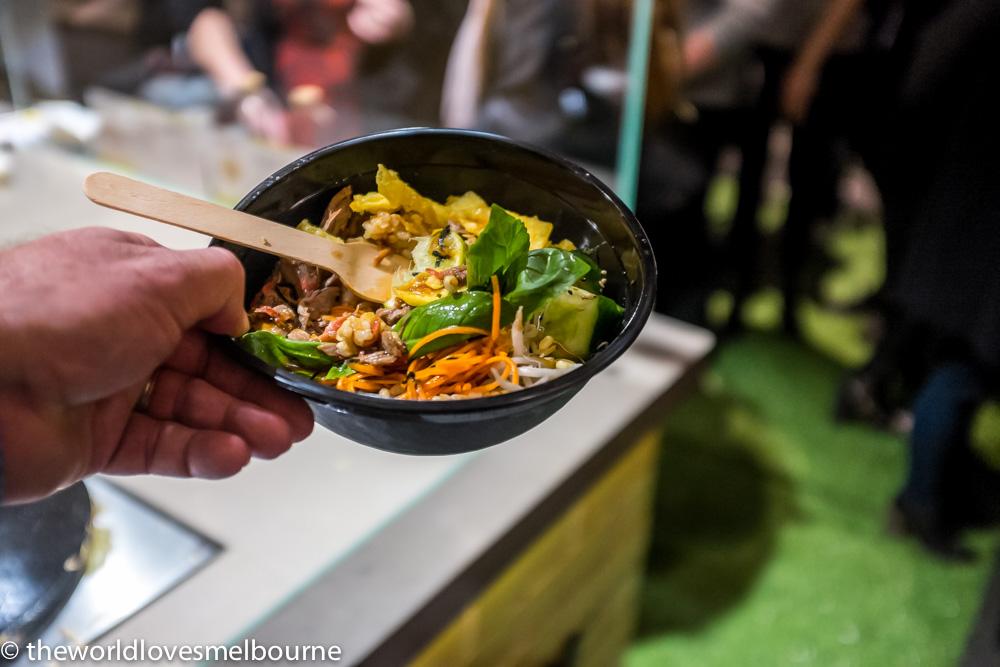 Other additions to the menu include smaller sized options for kids, fresh handmade dumplings, gluten free alternatives as well as new high-antioxidant teas.
Since opening their doors in 2011, Bing Boy has expanded across Australia and currently has a total of twenty-three stores nationwide. With the new menu set to roll out across Victoria next month, there is now something to suit everyone, including the health conscious.