Uncle Drew's café is like a home away from home
Tucked away in the backstreets of Clifton Hill, Uncle Drew's is your former milk bar turned neighbourhood café. The World Loves Melbourne was invited along to experience this bespoke cafe.
Hopefully you don't have a crazy Uncle Drew in your family but if you do feel free to adopt this one! It's a small space but the minimalist interior is inviting, with simple wood furnishing contrasted with mint green metal and fresh flowers scattered throughout the windowsill. Given the time of day you can snag a spot and people watch at the window or make friends at the communal table.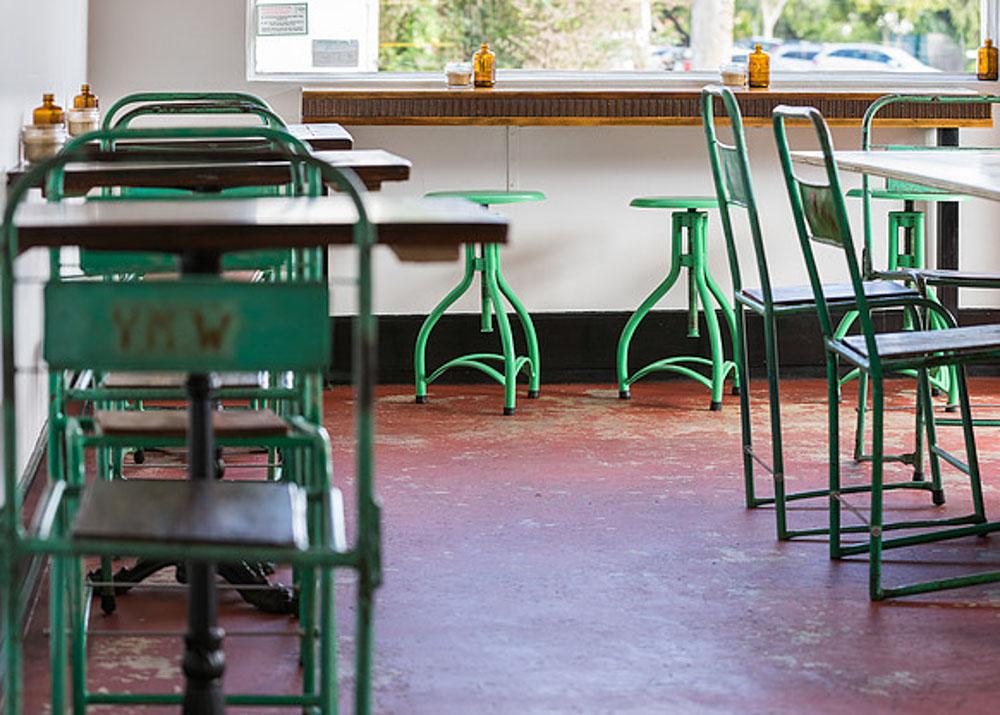 The menu isn't extensive but it features all your classics from their version of the avocado smash with goat feta smash, boiled baby beets, and house made orange vincotto to the bircher style muesli with chia, goji, cranberry and hazelnuts, topped with a poached nashi pear, fresh berries and coconut yoghurt.
We were on the fence between breakfast and lunch so we opted to try some of their lunch dishes. The fresh panko crumbed flat head fillet is crumbed fish done right! Served on brioche bun with roasted garlic aioli, coriander and a side of roasted kipfler potatoes, the sauce is everything in this dish! If you ask nicely, you may even get some extra to dip your potatoes in.
The American influence has made its mark here with a variety of proper New York style bagels. How can you tell if it's the real deal? New York bagels are known for striking the balance with a soft chewy interior and a shiny, crispy crust. There was a couple variations to choose from but we went with the fennel salami, oven baked tomatoes and avocado and goat feta smash. Absolutely divine!
We did grab a snap of the cider braised pork hock and Sichuan pepper omelette alongside the fresh tagliatelle dish. Watch this space as the pasta dishes are specials and change often and this includes the display of fresh sandwiches and baked goods.
And to wash it all down, your caffeine fix comes courtesy of Melbourne based coffee guru's, Dukes Coffee Roasters. For anyone trying to curb their coffee consumption, they offer a beautiful chai latté and freshly squeezed juices.
There are definitely good vibes coming from this place. Whether you're looking for a great latte or a classic brekkie, Uncle Drew's has got you covered.