Mr Darcy Opens in South Melbourne
South Melbourne's trendy Coventry Street just welcomed a new addition to the fold at the launch of Mr Darcy - 298 Coventry Street South Melbourne - a lifestyle store offering women's clothing, accessories and gifts.
South Melbourne's well-heeled shoppers joined socialites, locals and media guests to celebrate the opening of Mr Darcy, the second venture from local entrepreneur, Anthony Darcy, who opened specialty home wares store, Pomegranate in 2000, now a prominent fixture on Coventry Street.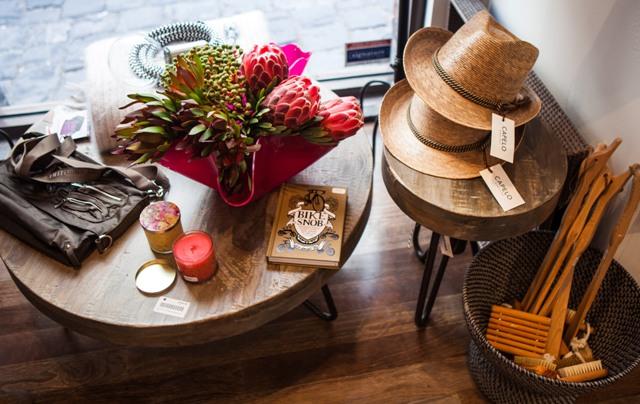 "Coventry Street is continuously evolving as a lifestyle, shopping and gourmet dining experience. The food offer is first class with Chez Dre, Gas and St Ali to name a few," said Mr Darcy at the opening.
"Since Pomegranate opened in 2000, I've seen an increase in the popularity of the street both from locals and visitors to the suburb, with Coventry Street's appeal growing every year. The street is a great outing for couples, girlfriends or the entire family. Do your shop at the market, lunch at one of the cafes and take a stroll along the beautiful tree lined street."
Guests at the launch sipped champagne and nibbled on Chez Dre patisseries while previewing products from a variety of Australian designers including Louen Hide, Maud Dainty, Elk and Nancybird and international brands including Capelo, Donkey Products and Lollia.
Like its sister store, Pomegranate, Mr Darcy will continue to source new and current designers. Mr Darcy is the perfect destination to pick up beautiful items this gift giving season.
Shoppers can find Mr Darcy at 298 Coventry Street, South Melbourne. For up to date information, "like" the Mr Darcy facebook page at: facebook.com/mrdarcystore.