Kookai Boutique Launch with David Bromley Art
Australian fashion label Kookai unveiled a unique collaboration with renowned Melbourne artist David Bromley at the official launch of its stunning new concept Chapel Street boutique.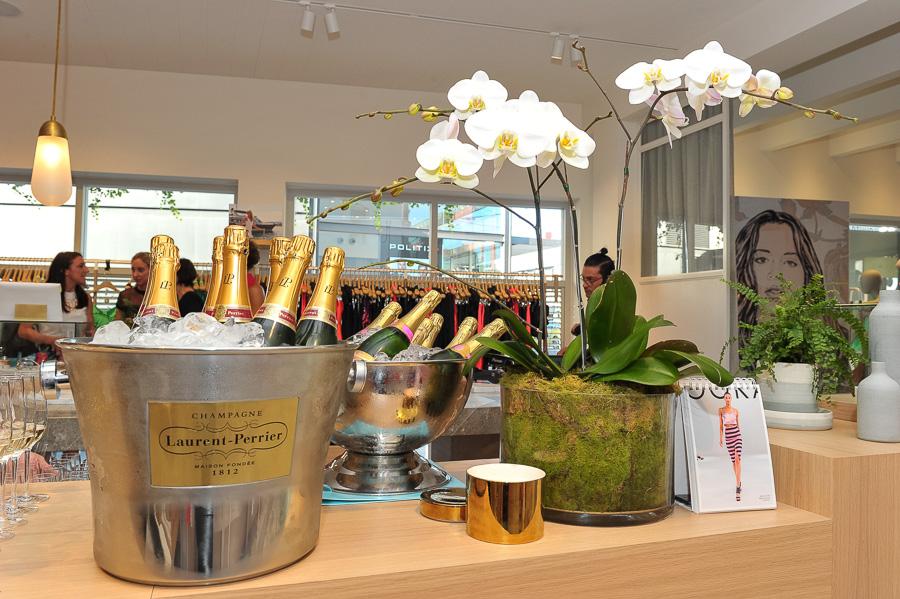 The launch represented a landmark for the Melbourne-based brand, combining a love of fashion and design with contemporary art and admiration for the beauty of the female form. The new boutique will introduce a brand new shopping experience to the avid fashion customer, centred around original Bromley paintings of Kookai muses Alexandra Agoston and Ilona Novacek.
The inspiration behind the spacious 310sqm boutique – designed collaboratively with Hecker Guthrie and Kookai's in-house Store Design team - was the ideal of the quintessential Kookai girl's bespoke apartment. The focus was on creating a space where the customer felt comfortable, yet inspired. The space boasts defined zones, each showcasing a particular element of the brand's growing range, leading into an oversized and inviting dressing room area. Contrasts of marble, timber and metallic hues complement the vibrant fabrics of Kookai's Summer collection.
Kookai Creative Director, Danielle Vagner says it's a significant milestone for the brand, with Kookai having opened its first Australian store on Chapel Street in 1992."We are very proud to launch our new concept store in Chapel Street as this is where we started 22 years ago and it is the home of fashion in Melbourne," she said. "The new Kookai store design concept has been a labour of love, and the end result is a gorgeous store inspired by our customers."
As part of its expansion plan, Kookai will also introduce the new concept to boutiques in Westfield Doncaster and Westfield Miranda, scheduled to open in December 2014.