Bar Lourinhã Celebrates a Decade of Happy Time
Melbourne's Mediterranean favourite Bar Lourinhã celebrates its 10th birthday this October with the unveiling of a brand new upstairs space that is set to keep it at the top of the restaurant game. The World Loves Melbourne was invited to the celebrations - one of the icons of Melbourne. With a recent hat awarded by The Age Good Food the bar and restaurant is on the up and up.
The exclusive new space is courtesy of designer Pascale Gomes McNabb (Cumulus Inc, Cutler & Co) and will be a hot spot for groups wanting to enjoy cocktails, drinks, private dining and of course good food and wine.
Bar Lourinhã was built on the tradition of eating and drinking all night long, and co-owner and head chef, Matt McConnell sure gives restaurant-goers a reason to do so. His legendary Iberian-Mediterranean influenced menu is as fresh as ever and includes all the classic favourites, plus up to eight different daily specials. We've ducked into Bar Lourinha on several occasions for the killer wine list and compelling cuisine, as well as the great vibe.
The 10 year anniversary is an exciting milestone for owners Matt McConnell, Jo Gamvros and Simon Benjamin, who are passionate about sharing their love for Mediterranean food and wine and true hospitality. "We strive to stay an integral part of the Melbourne dining scene and we see this new, energetic upstairs space as a place where people from all walks of life can experience our world of food and wine, swap stories and create new memories," said McConnell.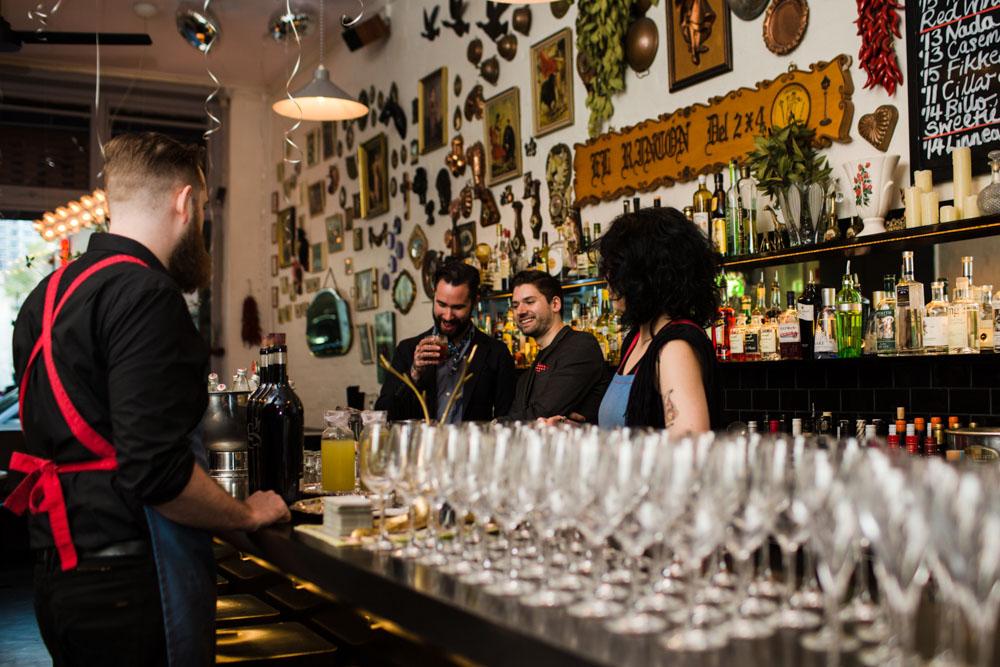 The late night venue also offers one of the city's best kept lunch secrets. Busy CBD workers can book or drop in for 'Lunch Rapido', a speedy and affordable twist on the main menu that gives customers a choice of two courses for just $22. Lunch-goers can expect to travel through the Mediterranean and back with dishes such as spiced pork albondigas, whipped baccala and salted chocolate, pear and walnut crisp.
In celebration of its decade of good times, Bar Lourinhã will host an intimate 'Ten of the Best' long table dinner in the new upstairs space on Tuesday 17 January 2017. The six course shared menu with matching wines will feature a selection of McConnell's favourite Bar Lourinhã dishes from the past decade, plus some newly inspired creations. $95 per person, all inclusive, reservations can be made online or by phone.
For the first time, Bar Lourinhã now also welcomes dinner reservations for tables of four or more people.