MELBOURNE'S FAMED FOOD TRUCKS OFFER INTERNATIONAL FLAVOUR AT WORLD CUP OF GOLF
All eyes will be on Melbourne as the world's best golfers descend on Kingston Heath Golf Club for the World Cup of Golf, a two-man team event where players will compete for their country's pride from 24-27 November 2016.
The World Cup of Golf has being Melbournised, with some of the cities favourite food trucks rolling in to serve a mouth-watering array of different cuisines, mirroring the international flavour of the competition.
Fans can head to the colourful Tournament Village to settle in, soak up the sun and watch the golf on the big screens whilst sampling cuisines from a sumptuous line-up of famed food trucks.
Meet the chef's from St Kilda's finest Indian restaurant, BABU JI, who will wake up your taste-buds with some of their hot favourites or sample age-old recipes from Greece at MARY AND A LITTLE LAMB. Try a delicious organic burger at REAL BURGERS, authentic US style hotdogs at HOUSTON HOT DOGS or some Malaysian street food from RASA-LAH.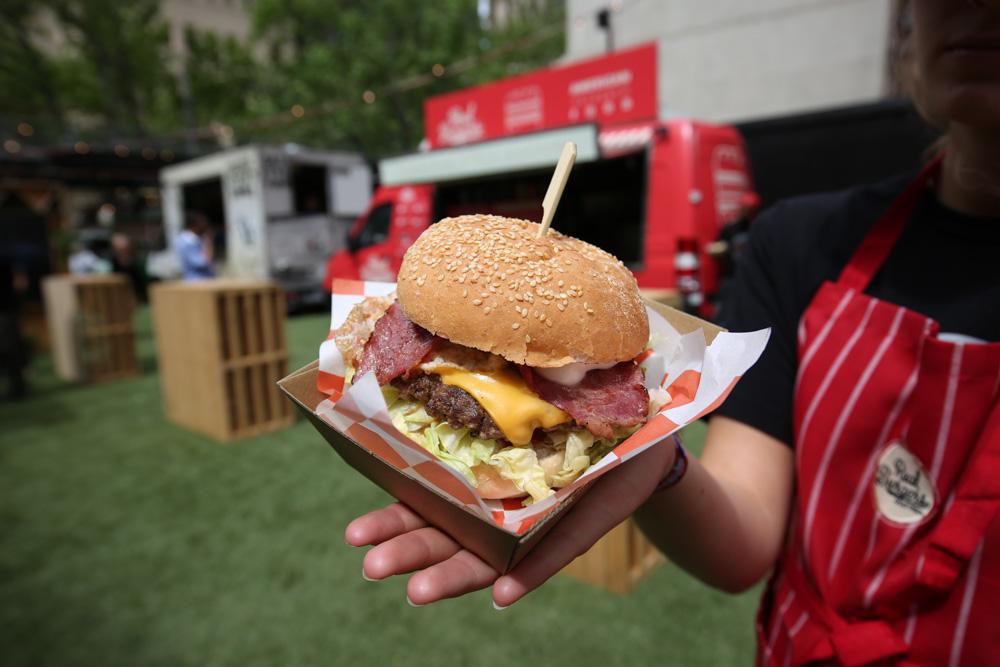 For the perfect accompaniment, settle in with a glass of wine from Scotchman's Hill on the Bellarine Peninsula.
Genovese coffee will bring Melbourne's café culture to the fairways of Kingston Heath with a pop-up café selling barista made coffee, pastries and freshly made sandwiches – what a perfect way to settle into your day of golf and more golf!
Visit the Tournament Village where a world of cuisine is at your fingertips all day long.
For more information or tickets visit www.worldcupofgolf.com