Hotel Lincoln A Talk Of The Town
Written by Jessica Williams
Instagram: @jsallgoodthings
What makes a great pub? Is it great food? The warm atmosphere? The beer line up? The welcoming staff?
A trip to The Lincoln Hotel in Carlton had me pondering these questions on the drive home. And I came to the conclusion that the answer has to be "all of the above."
With so many pubs in Melbourne, you really need to be mastering every element to stay on top of the game. And the new owners of The Lincoln Hotel – Iain and Stella Ling - appear to be doing just that.
It's one of the oldest pubs in the state, retaining its 100+ year old charm while serving contemporary food with a range of both traditional and craft beers.
From the exterior its heritage is clear, but enter through the swing door on the corner of Cardigan and Queensberry Street and you will find an ex-Movida Chef and Supernormal Chef Lachlan Cameron manning the kitchen, turning out delectable, contemporary food – and not a parmagiana in sight.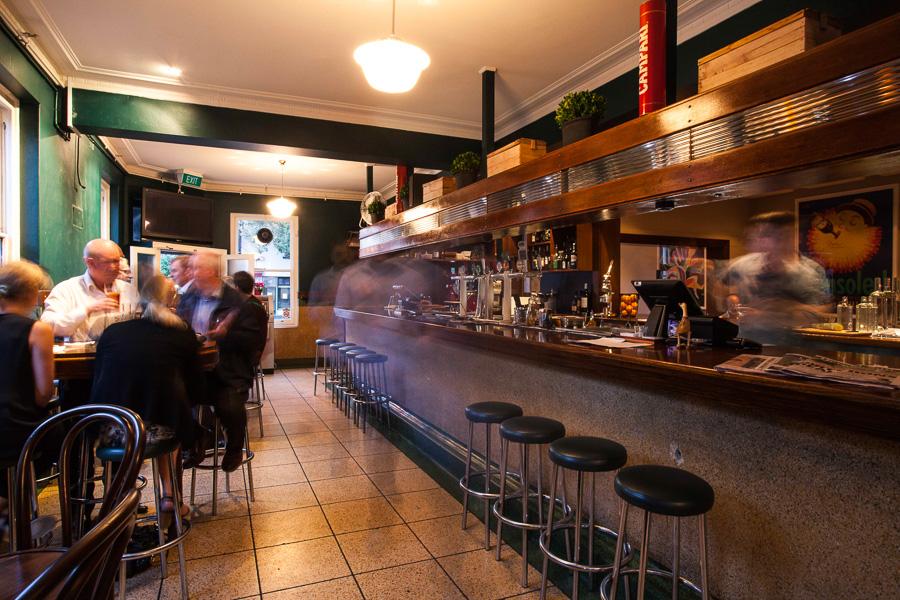 On our visit, the night began with sweet Spanner crab on crunchy, salty corn crackers that were deliciously moreish, and enhanced by a Barrow Boys Stormy Lager.
The Coffee Cured Ocean Trout came next, and was definitely dish of the day. Served with radish and nashi pear – the bitter and sweet notes bounced off each other, the trout was silky and fresh while the fruit and vegetables provided a crunch and tang.
Beetroot, pickled green tomato, farro and goats cheese was a beautiful winter dish resembling risotto but with more of a bite, great with a glass of The Lincoln Sangiovese, the rich, clean flavours preparing us for the main course of the night: slow cooked lamb shoulder with pickled fennel and yoghurt, the most amazing brussel sprouts with nduja and a slow cooked egg, plus a big bowl of triple cooked chips.
A feast fit for a king, and certainly a few steps above traditional pub food – we were already planning our return before dessert hit the table.
Chocolate, beetroot and ginger flavours ended the night wonderfully, the chocolate notes in the Barrow Boys Pilot Series Black Market Porter took the sweet to new levels.
It was a brilliant, warm, charming place to spend an evening. A great casual dining option in Carlton we are sure to return to.