Eat Fit Food Event in Melbourne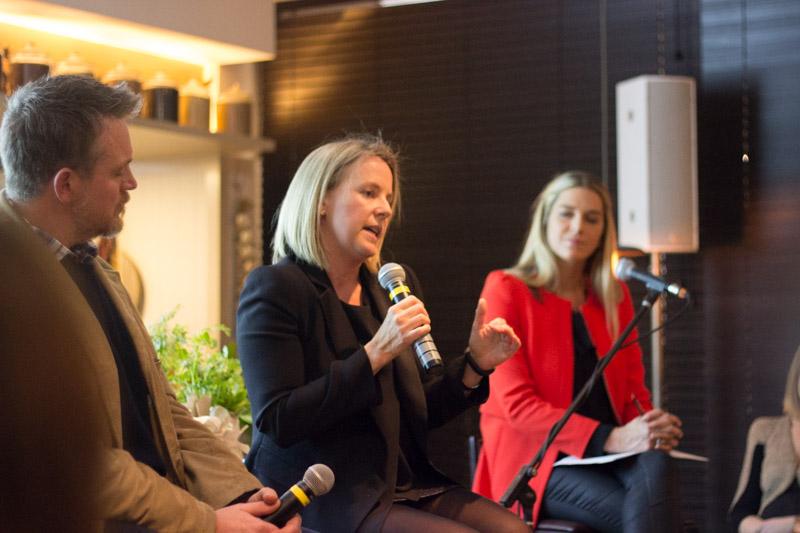 The World Loves Melbourne's Sam and Sidonia attended an inspirational wellness event at The Grain Store in Melbourne held by Eat Fit Food with a theme of "food is medicine".
Eat Fit Food has been capturing the imagination with its intimate wellness events held seasonally in both Sydney and Melbourne. The purpose of these events is simply to create a space to connect with like-minded people in the health and wellness industry, nourish your body with delicious food and feed your mind with some sort of educational element, whether it be a short yoga class or an inspiring talk by a thought leader within the industry.
Being an online business they can be perceived as two dimensional, emailing back and forth, ordering online. Whilst this is very convenient, especially for the time poor (and let's face it we all are), Eat Fit Food really wanted to make time to connect and have a conversation with people that they work with or wish to work with.
"Food is medicine" is not a fad or an alternative state of mind; its basic science.
Whilst we all have daily access to natural medical resources, many of us don't completely utilise them. At the event we learned how to use food as medicine and prevent winter bugs (rather than cure them).
We enjoyed the three speakers covering a diverse and compelling topic range related to wellness.
Dr Claire Campbell taught the basic science behind using food as medicine, Restaurateur and Chef Mike McEnearney shared his latest passion, his Physic Garden and how to create your own "healing haven" at home. Nutritionist and Naturopath Cassie Mendoza-Jones taught on how to nourish your body and soul through nutrition, resulting in an improvement in your overall wellbeing!
A theme was that a healthy diet and wellness lifestyle can help prevent disease, with basic science to demonstrate this.
We indulged yourselves with wholesome foods at this sit-down dinner event, was inspired by the speakers and company around us, and took home a collection of unique and tasty goodies to share with family and friends.
At our table were the charming folk from Chia Co. - and we were able to tell them that we use Chia daily, sprinkling it over everything.
We are also fans of The Grain Store, which uses local and fresh produce.
Bianca Monley Started Eat Fit Food in 2002. It was started from a great passion for healthy food which quickly became her mission to help and educate people on how easy it really can be to improve your life through healthy eating. From weekly trips to the fruit and vege markets, designing outstanding menus and providing meals to high profile clients and celebrities, Eat Fit Food has now become the number one choice for home delivered company.
This was a rewarding evening and we recommend Eat Fit Food - check them out.
Images by Lani Holmberg and The World Loves Melbourne.