Bass & Flinders Spirit Producer Attracting World Acclaim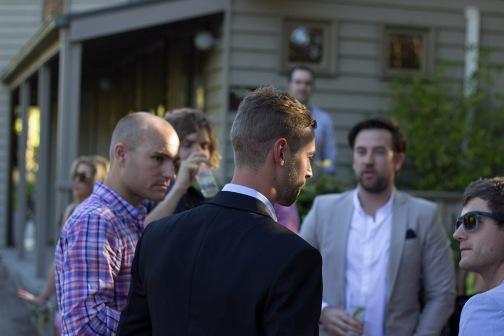 The Australian Spirit Market is still on a high after the recent San Francisco World Spirits Competition with several Australian spirit makers winning awards. Bass & Flinders (from Mornington Peninsula) Monsoon Gin took home silver at the awards - with Victorian producers kicking goals! The world is taking note of the Aussie advance with boutique distillers turning traditional markets on their head. Check out our Best Wineries on Mornington Peninsula.
The World Loves Melbourne was invited to Bass & Flinders Sheerwater Vodka launch in stunning Red Hill on the Mornington Peninsula. The drive behind the Bass & Flinders success story is from owners Bob Laing and Wayne Klintworth who have teamed up with Darling Park Winery to make grape based spirits using techniques and traditions passed on from generations in Cognac and Normandy.
Bob Laing is a successful businessman who lived in South Africa for a season in the fruit industry in a senior strategic role. His passion has been to make fine spirits, and his small distillery has exceeded expectation. We were given a tour of the distillery and processes were explained. The vodka is distilled an amazing four times - giving it a super smoothness. The distinctive is in the fact that it's grape, not grain based vodka. You can even detect the nuance of chardonnay in the vodka.
We were treated to cocktails in the ambience of the winery, with gin and tonic and vodka and soda the drinks of choice...
Bob invited a contingent of Swedes to the event - the story goes that it was a group of Swedes visiting cellar door that suggested Bob make a grape based vodka (something not foreign to Sweden). So we owe it to the Swedes.
This is the incredible thing - the distillery is boutique and is housed at the back of the Darling Park Winery. This is a significant shift in the industry with boutique distillers on the rise!
Check out Bass & Flinders silver medal entry Monsoon Gin (above) in the San Francisco World Spirits Competition.
High end cocktails are a growing trend, featuring quality spirits as never before...
Bass & Flinders Sheerwater Vodka was a hit at the launch...
Bob and Wayne thrilled guests with a spectacular outdoor dinner setting in the vineyards...
The launch dinner featured a Swedish influenced menu including this Herring (pickled of course)...
This savoury cake was delicious and something of a first for The World Loves Melbourne's David and Sam...
Plates of Salmon, stuffed eggs, pickles and various Swedish foods were a wholesome array of starters...
Bass & Flinders Sheerwater Vodka is clear and is to be sipped and savoured...
We were then treated to a main course of note; Swedish meatballs, Venison, Anchovies and potato and other delights...
Then it was about dancing to ABBA in the vineyar - although one of the Swedes was heard to comment, "Why do you Aussies dance to ABBA when we don't?" So it was decided that Swedish House Mafia were to be the band of choice...
Thanks to Mel of Squawk Media and Bob and Wayne from Bass & Flinders for their hospitality. The accomodation we enjoyed at Morning Sun Vineyard B&B was sensational, with a sublime view across the vineyards and the rays of the rising sawn sun inspiring us on Sunday morning...
Bass & Flinders is serving up some amazing spirits that have captured the attention of the world. Get on it.