Dinner by Heston Blumenthal Loves Melbourne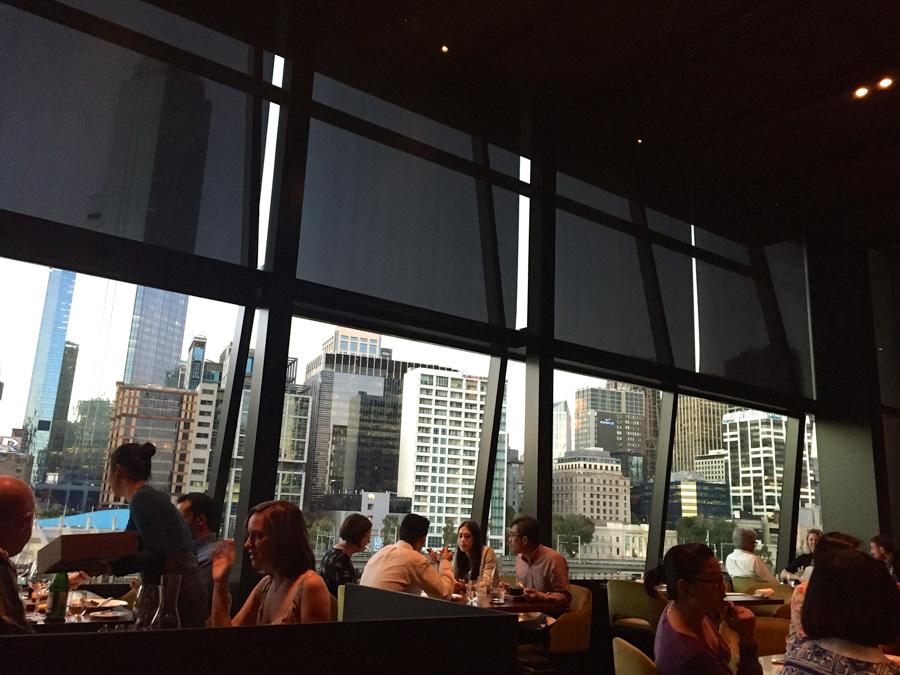 Heston lovers can celebrate as Dinner by Heston has made its mark in Melbourne. Amongst other things it's one of the best steak and meat restaurants in Melbourne and Australia.
The sensory experience begins as you glide through the dark corridor, scented with woody smoke and heady leather aromas. Once inside, the fit-out is all class; think smooth timber tables, stylish circular banquets and lime green furnishings, all with that celebrated Yarra River view.
Not to be blurred with the wild magic of The Fat Duck, the food at Dinner is inspired by the historical dishes of the British Isles dating as far back as the 13th century. Heston has researched these dishes throughout his journeys and has developed with flecks of Australian ingredients. This fascinating culinary exploration is manifest throughout the menu which references the source of origin of each dish, from which one can feel the sense of place on the plate, reincarnated with each little bite.
Service is superbly polished and the floor is graced with approachable ease. When explaining the bible of a wine list, there is real enthusiasm and an educational element from sommelier, Loic Avri. Have no doubt you will drink like a king from all corners of the globe, albeit with a hefty price tag.
Hay Smoked Ocean Trout (c.1730)
Beautifully smoked, the ocean trout is fleshy and plump, enhanced by a zesty pickled lemon salad. Wood sorrel and smoked roe add great depth and texture to this starter.
$32
Frumenty (c.1390)
Delicately grilled baby octopus sits atop a smoky sea broth with sea succulents. Soft touches from spelt grains and dollops of chervil puree complete this sensory driven dish.
$36
Lamb & Cucumber (c. 1830)
The composition of best end of lamb with roast cucumber hearts, delicately cooked sweetbreads and broad beans is a hugely satisfying dish.
$56
Sambocade (c.1390)
This pretty dessert is a welcomed interplay of sweet vs savoury flavours. Silky goat's milk cheesecake flirts with Perry cider poached pears, lifted by the crunch of candied walnuts.
$24
The grand finale is classic Blumenthal: ice-cream conjured tableside from a trolley of rising vapours. It's charming theatre.
Put Dinner by Heston on your wish list. This is truly inspirational food, displaying a wealth of technique in the kitchen. This is enchanting food with a story that needs to be told.
Address: Crown Towers, Level 3, 8 Whiteman Street, Southbank, VIC
Phone: (03) 9292 5777 Web: dinnerbyheston.com.au
Hours: Lunch Friday and Saturday 12:00pm - 2:00pm

DinnerMonday to Sunday 5:30pm - 11:00pm