Launch of New Take Home Bossy Boots in Brighton East
Are you a busy professional? Take home food is perfect for professionals, those with busy lives (pretty much all of us) and for those just needing quality fresh prepared meals. Bossy Boots the iconic cafe and take home food store in Brighton has expanded with a second venue in Brighton East. The World Loves Melbourne checked out 625 Hawthorn Rd Brighton East.
Take Home Bossy Boots is the masterstroke of Melbourne chefs Ben Forehan and Rachael Browne who have taken their cooking talents working at notable Melbourne kitchens such as Stokehouse, Circa and Dench Bakers, and 10 years cooking to the rich and famous on super yachts, to create a second unique foodie haven in the Brighton area.
A modern cafe and foodstore, also with outside tables.
Take Home Bossy Boots is a cafe where you can sit and enjoy a meal, a snack, a coffee. The furniture and colour scheme is modern with trendy light fittings, attractive floral arrangements, bright blue walls and attractive tables and chairs.
The display cabinet is the star of the place with a large selection of meals such as -
Lasagnes
Curries
Patties (check out the Tuna and Sweet Corn)!
Meatballs
Cannelloni
Rosetta
Pies
Quiche
Pasties
Gourmet Soups
Sausage Rolls
Gourmet Salads
Baguettes
Cakes and Slices
For those in the Brighton East area this is great news. Bossy Boots take home food is extremely popular at their original store in Bay Street. The lasagne has been put forward as best in Melbourne by The Weekly Review. Bossy Boots has also excelled in its Italian style meals with cannelloni, rosetta, and meatballs, as well as the lasagne on offer. Nonna Thomasina "Nellie" is an Italian chef who is a great character and talennted chef at Bossy Boots. In fact the large kitchen at their original store on Bay Street boasts 5 chefs!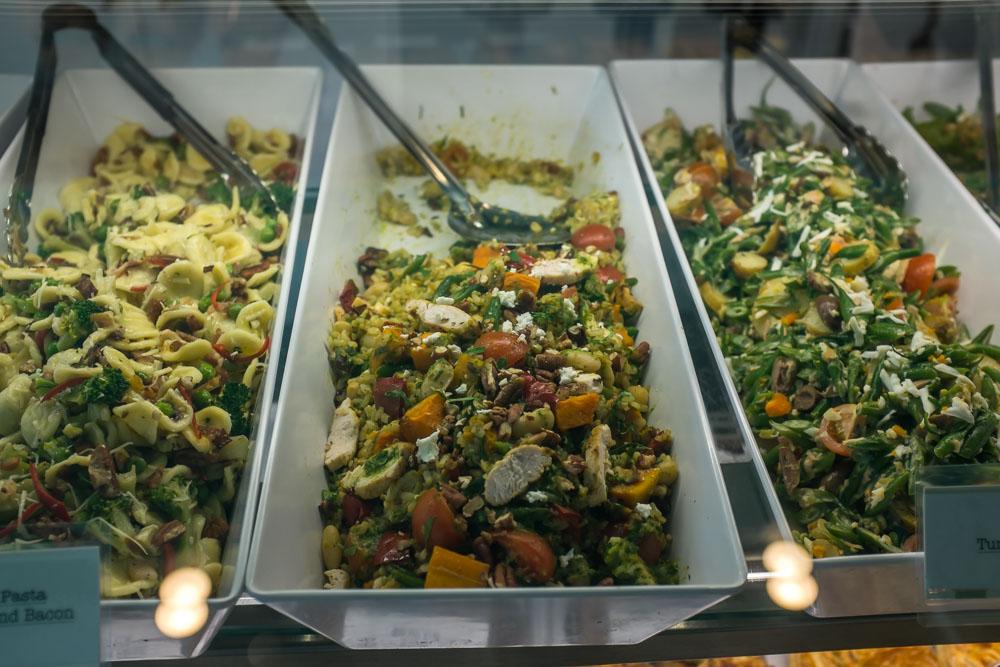 Dedicated pastry chefs are also behind some of the best baked goods in Melbourne. The pastry on the pies and sausage rolls is flaky, made with butter, and the fillings are top quality.
The gourmet salads are also hugely popular, with each salad high in nutrition and taste, and with chunky amount of ingredients. The soups are also chunky (not thin like some places). Salads and soups are popular all year round.
Service is a trademark of Bossy Boots and take home food is suitably packaged. Get on it.